Bio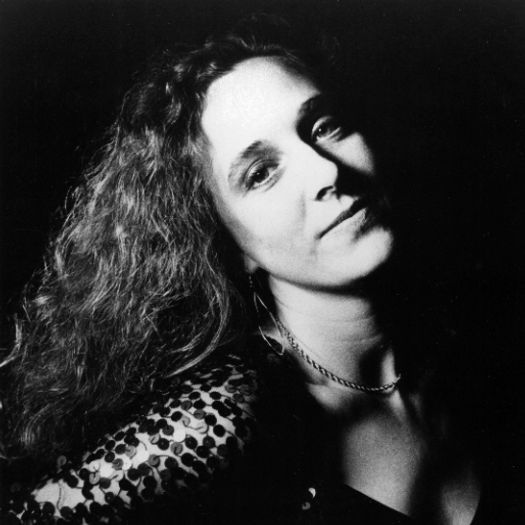 Lucia Newell was born in Minneapolis, Minnesota. She lived and attended school there until she moved to New York City. After graduating from high school, where she was continuously involved in plays and musicals, choirs, garage bands and choral groups throughout her youth, Lucia joined a political anti-war theatre group called At the Foot of the Mountain, conceived of and directed by Paul and Martha Boesing. There she met John Franzen, and they created a contemporary classical group consisting of guitar, flute, violin and voice, called the Albatross Quartet, which played concerts around the Twin Cities. She studied voice with Janis Hardy, a mezzo soprano then singing with the Minnesota Opera, and sang in the chorus of the Opera in their production of Candide. She sang background vocals on albums, radio jingles, and began a career of voice-over work.
During this time, Lucia began singing jazz with the Kevin Hoidale Sextet, and in a group called Four. She then made her first jazz recording demo at Creation Audio, the studio of Steve Wiese, who would later become Newell's husband. She spent time singing in clubs and concerts, and in the studio, traveling between Minneapolis and Los Angeles. She also sang R&B and pop music in This Masquerade, but found her true love in bebop and the jazz standard repertoire. Her gypsy nature took her to Europe, and to Rio de Janeiro, Brazil, where she sang for two years with Osmar Milito, Nilson Matta, Everaldo Ferreira and Marcio Lotts at Clube 21, and with Celia Vaz and the Rio Jazz Orchestra, her first big band experience. There she met and performed with many wonderful Brazilian and international jazz artists, and studied Brazilian percussion with Café. After a period in Buenos Aires, Argentina she moved to Mexico City with Luiz Eça, José Alves and Claudio Caribé to perform for six months at El Señorial.
Lucia's next move was back to Los Angeles to study jazz at the Dick Grove School of music. She stayed in LA until returning to Minneapolis, and sang backgrounds on several projects for 'Jimmy Jam' Harris, Terry Lewis and Monte Moir of Flyte Time, and on many other projects. She sang concerts, festivals, and in all the jazz clubs around the Twin Cities, frequently at the Artists' Quarter, the Dakota, Crooners, and many others over the years. She studied Music Theory at the University of Minnesota School of Music, and toured performing with Michael Gold and Jazz Impact throughout the US and in Spain, Italy, and Greece.
Newell has remained busy with both voice-over work as well as live performance and studio singing, teaching, coaching, and continues with her life long study of music. Lucia continues to compose music and write lyrics. She is married to Steven Wiese, and is the proud mother of Collin Wiese.
(See Lucia's Discography, Lush Plush Music and Vox Lux  pages for more detailed info.)